SPREADING A LITTLE EXTRA SWEETNESS THIS BLACK FRIDAY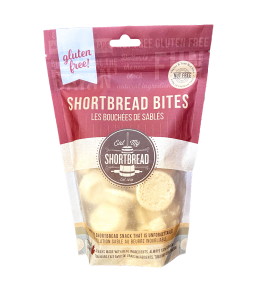 GLUTEN FREE ORIGINAL SHORTBREAD ROUNDS
Hand-baked taste you can take anywhere.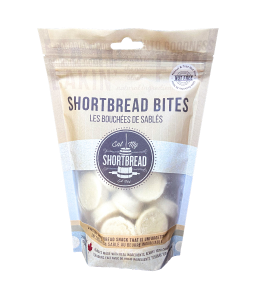 ORIGINAL SHORTBREAD BITES
Warm, buttery feelings in every bite.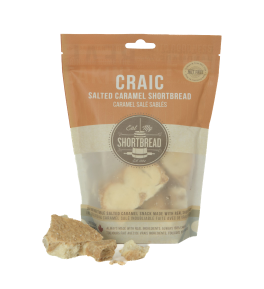 CRAIC SALTED CARAMEL SHORTBREAD
A sweet treat that's borderline addictive.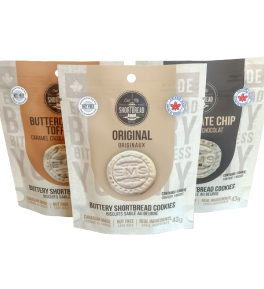 SHORTBREAD ROUNDS (SINGLE PACK)
Original, Toffee, and Chocolate Chip, Oh My!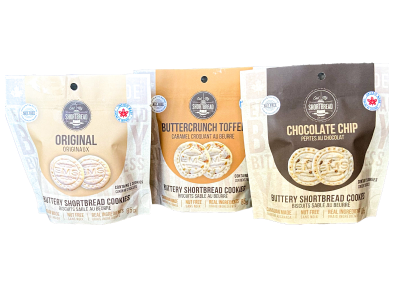 SHORTBREAD ROUNDS (DOUBLE PACK)
Triple the flavours, double the fun!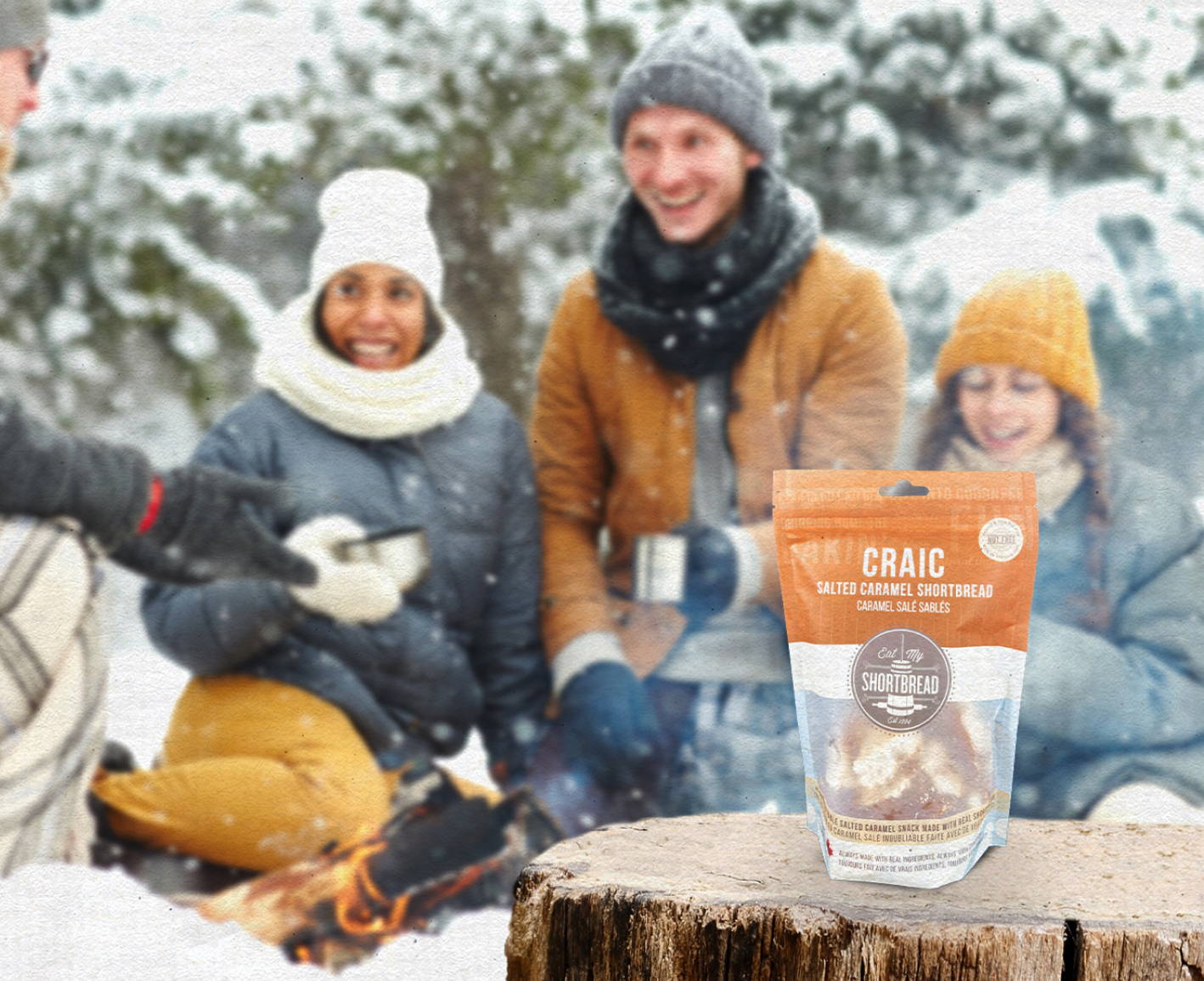 Bring home Eat My Shortbread for this year's holiday feast, and remind everyone what it really means to be home for the holidays
Close your eyes and picture the perfect, decadent treat. There's just the right amount of snow on the ground, the fireplace is crackling lightly, laughter spills from the kitchen, and the smell of warm, buttery shortbread fills your senses.