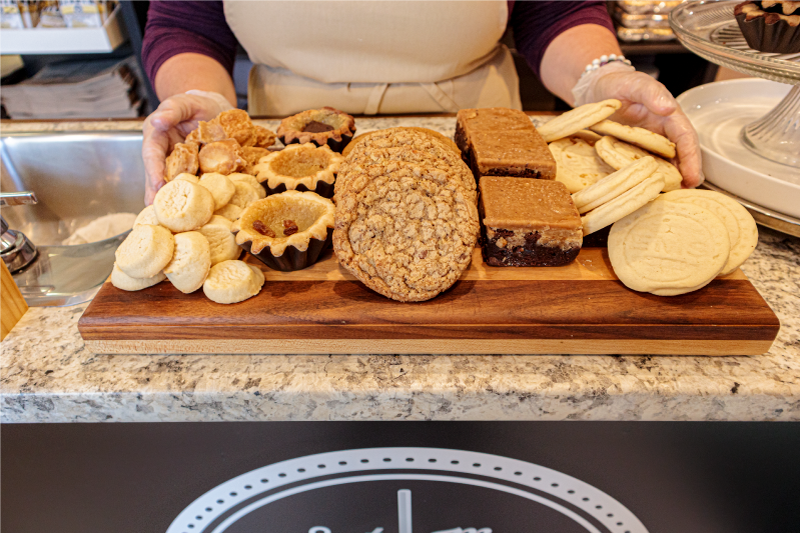 Fundraising
Eat My Shortbread offers baked goods to non-profit groups at a reduced rate which are then resold at full retail price or slightly higher to raise funds supporting Canadian communities in need
Shop Shortbread
Charity Starts At Home
For years Eat My Shortbread has proudly partnered with communities across Canada to support better living for local children and families through Shortbread cookie sales. Now non-profit organizations can purchase Eat My Shortbread products at a reduced rate and resell them at a profit to support fundraising initiatives.
Great Lakes Crossing

Canadian Red Cross

Jennifer Ashleigh Children's Charity

Backdoor Mission
You Sell, We Provide The Goodness
Eat My Shortbread fundraising program is designed to assist charity and non-profit organizations only. This is not designed to provide wholesale pricing to individuals or groups that would like to use our products for personal or corporate profit. If you are interested in stocking our product in your store please check out our Wholesale Options and contact us for a quote.
In order to qualify for the use of our fundraiser pricing your organization must qualify as an Educational, Charitable, or Community non-profit organization. To get started please fill out the form below.
EASY

Pick up fresh cookies from our Oshawa headquarters or pre-sell by collecting orders in advance then distributing to your supporters.  

DELICIOUS

Not only are our premium cookies delicious, but they are also preservative-free and 100% tree nut and peanut free!

LOCAL

Fundraising with Eat My Shortbread is a great way to support our local community and local economy.

PROFITABLE

Up to 30% of the profit from the sale of Eat My Shortbread cookies would be yours for your fundraiser.
Contact Us To Find Out More