By: Mike Shoreman, The Unbalanced Paddleboarder
Meet Mike Shoreman, a local Durham Region mental health advocate, published author, International Stand-Up Paddleboard (SUP) Man of the Year in 2020 and 2021, and a Canadian Disability Hall of Fame Nominee.
His passion project, Canada's Great Lakes Crossing, began in 2021 to raise awareness and money for youth in crisis. He will be the first person with disabilities to cross all five Great Lakes on a SUP this summer. He has already successfully completed Lake Erie, Lake Huron, Lake Superior, Lake Michigan and is planning Lake Ontario on August 19 to 20, 2022.
Canada's Great Lakes Crossing has the ambitious goal of raising $250,000 by September 30, 2022 to fund the existing and future implementation of mental health programs with Jack.org in Canadian high schools, colleges and universities. Jack.org is known for their timely use of local relevant resources with chapters throughout our nation.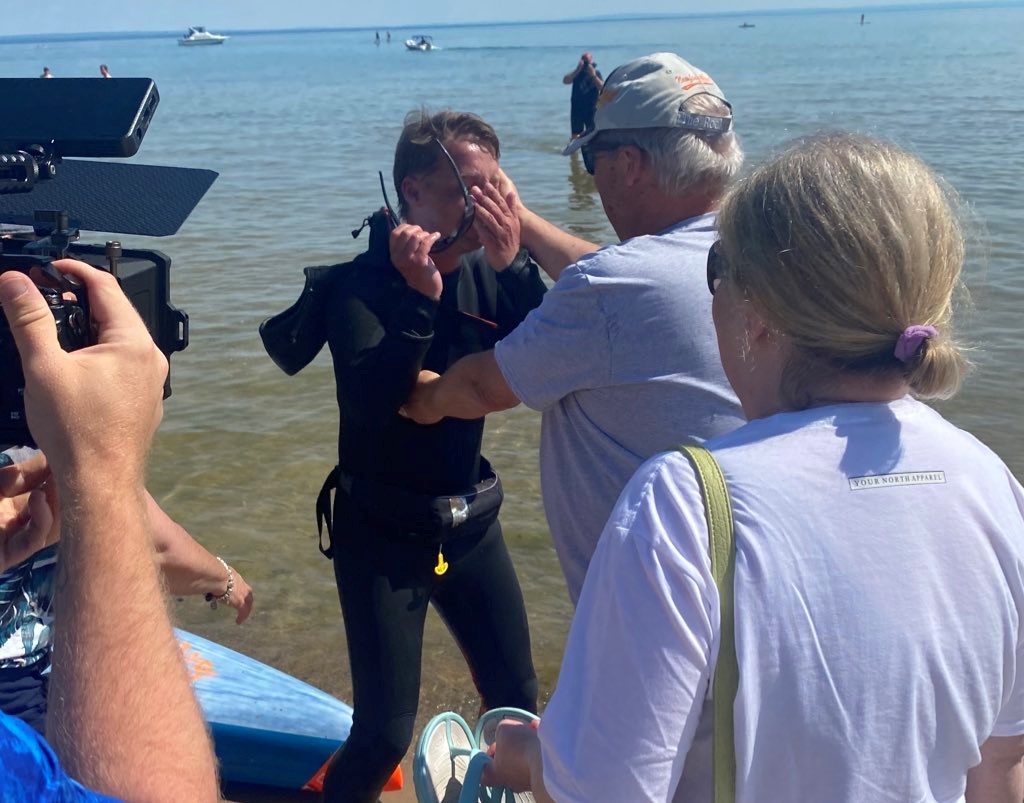 Mike started this journey in 2021 to support the youth of today as they seek help to manage the stress, anxiety and depression that is pervasive. This event has received widespread national and international media coverage from Fox News, NBC, CBC, CTV and Citytv, and we anticipate much more as Mike gets closer to his goal. 
Diagnosed with Ramsay-Hunt syndrome in 2018, Mike has testified that his mental health took a serious turn with suicidal thoughts, months of depression and anxiety, while searching for the appropriate supports. In his words, "When I was deep in my mental health journey, I felt trapped and alone. I felt like I couldn't talk about what I was going through, and I was ashamed. I felt like nobody else would understand and it was a hopeless situation."
Thinking about the impact of this event, Mike continues, "What keeps me motivated now is knowing that this is for the millions of Canadians who suffer from anxiety, stress, depression and worse. This is for young Canadians to put mental health programs in schools in our community and across the country."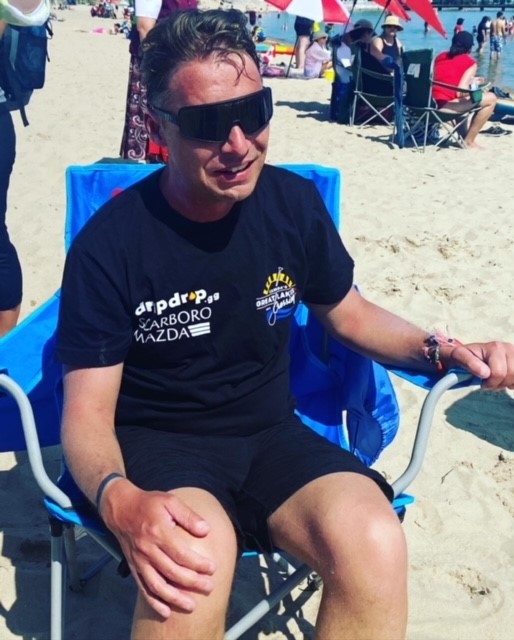 Mike will be celebrating with a homecoming into the Whitby Harbour on August 21 at 2 p.m. This event will be followed by a larger, free community barbecue on September 11 from 11 a.m. to 4 p.m., featuring a Mental Health Fair with local organizations and dignitaries. It is Mike's wish to continue raising awareness about youth mental health while sharing his story in schools and conferences as a keynote speaker to keep the momentum of Canada's Great Lake Crossing alive. A documentary about Mike's journey is in development and will be released in 2023.
Throughout the last year, there have been discussions with community partners about launching a SUP 4 All program in 2023 to introduce stand-up paddle boarding to youth with disabilities in Durham Region.
To donate and support the goal of funding mental health programs in Canadian schools, please go to jack.akaraisin.com/ui/CanadasGreatLakeCrossing.