Regular price
Sale price
$9.99
Unit price
per
Sale
Sold out
Indulge your cravings with CRAIC Salted Caramel Shortbread Snack! It's an addictive sweet and salty treat that you won't be able to resist. Our bite-sized bits of caramel-y deliciousness are made with real ingredients so you can snack without the guilt. Perfect for when you need a little pick-me-up or a unique gift idea. Try CRAIC Shortbread Snack today and treat yourself right!
Imagine Christmas.
Now add in the best day in your recent memory, throw in some sweet shortbread bites, creamy salted butter, brown sugar, and bake. Toss some sea salt on it and then pop it in your mouth. 
That is CRAIC. The taste of happiness in a bag! 
Shelf life is 180 days.
Or 1 hour, we understand you may need to eat this all right now.
It's okay. Eat My Shortbread wants you to live your best life. We will be your dealer for life. 
View full details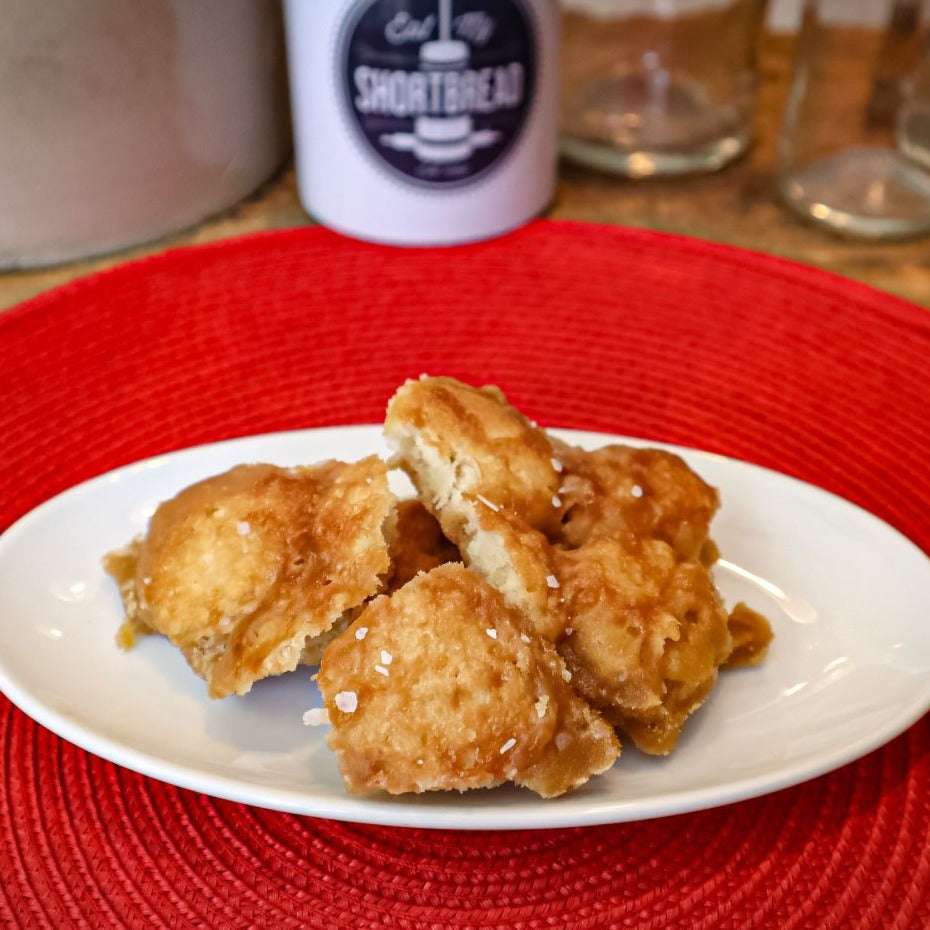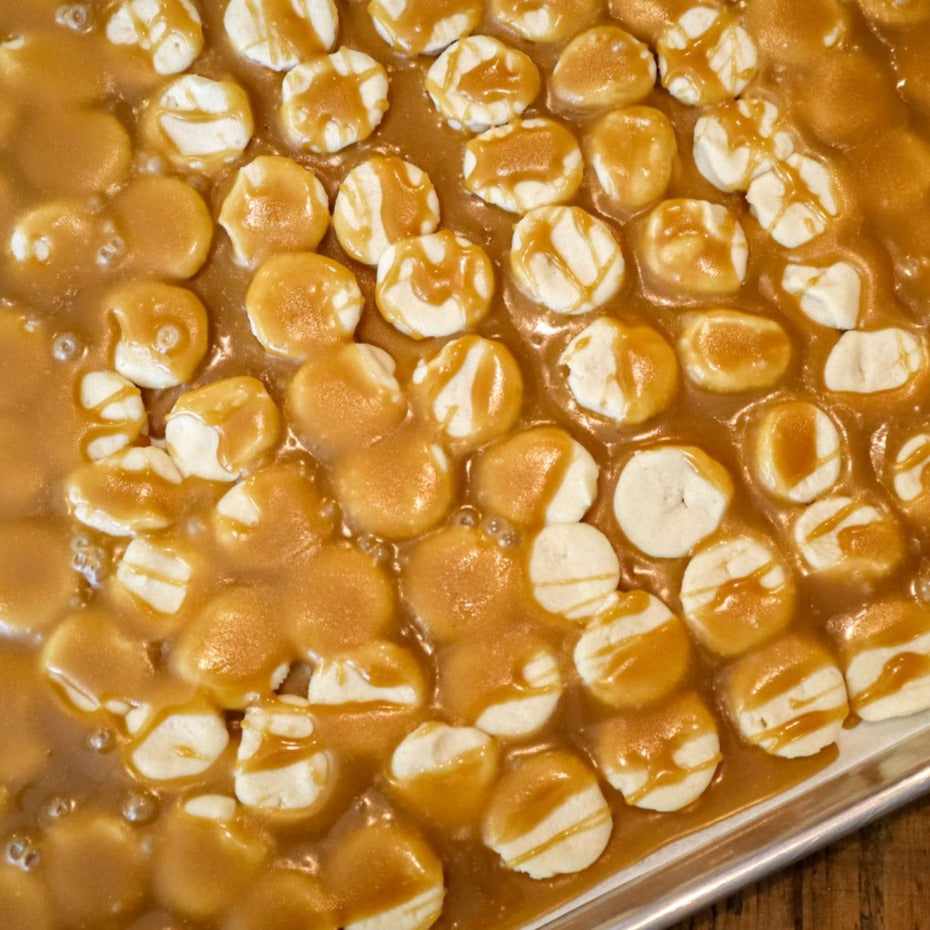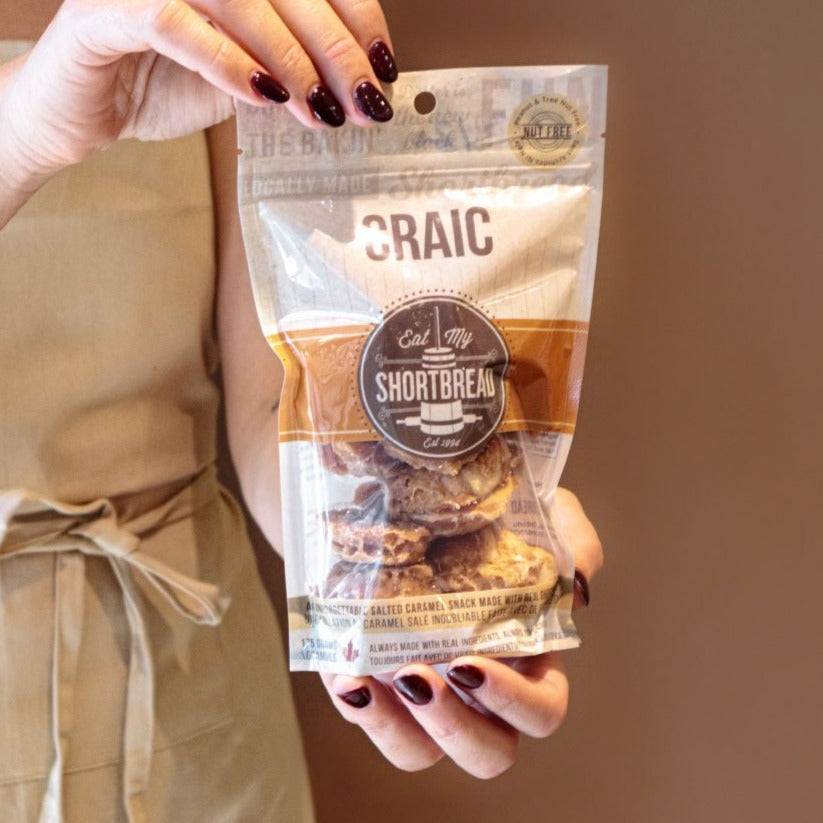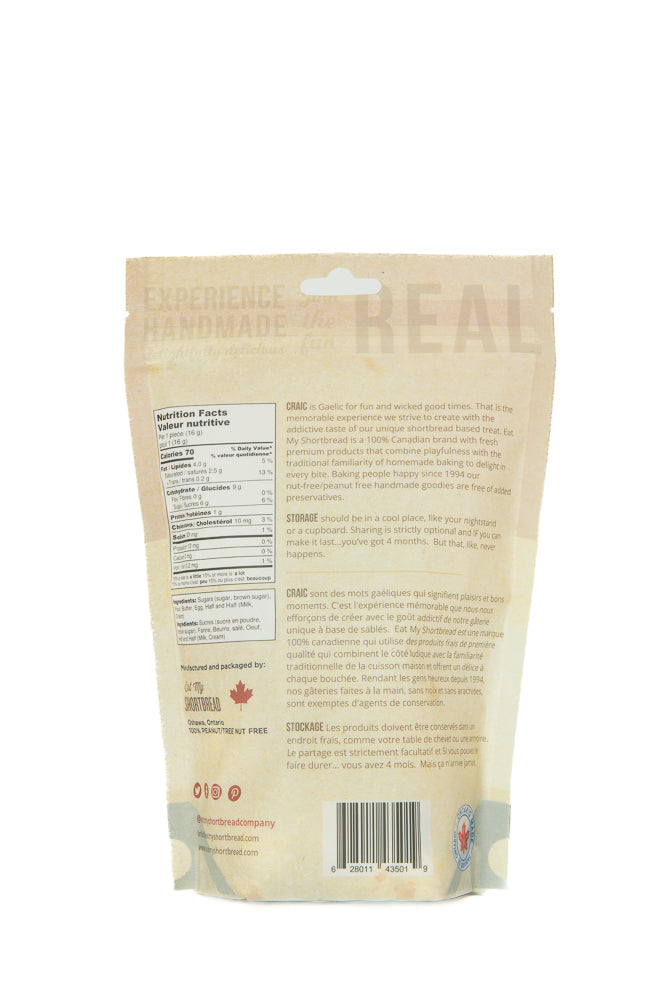 OMG So Good I've Hidden it
I tried CRAIC Salted Caramel Shortbread Snack at a recent food show. It is ADDICTIVE.
I ordered some to give as Christmas gifts but I have had to hide it away from my family and from myself. Highly recommend as a tasty treat for yourself or as a gift. it is just SO good.
Amazing!!!
CRAIC is the best thing I've ever tasted!!
Salted Caramel Shortbread Snack bag a real treat
So delicious, definitely a treat. Glad they come in a bag so you only take a few and put them away for next time!
Thank you for making this
This is the best thing I've ever eaten, it might bankrupt me.
CRAIC Salted Carmel Shortbread
Absolutely delicious!!!!!
Beware addictive
I enjoyed so much that I did not leave any for my guests. I will have to be a repeat customer and try to get it delivered closer to the party date and avoid temptation so my company gets to try it too!